Figure out who you are, what you're capable of and who you want around you.
The wilderness holds answers to questions we have not yet learned to ask
Challenge yourself!
Your Social, Physical, Intellectual, Character, Emotional & Spiritual growth starts here.
Where: Donabate Scout Den (Beside the Credit Union).
When: First Thursday of every month.
Section Leader: Colin Fearn
Ventures meet regularly to prepare for expeditions, camps and their next outdoor challenge.
The activities are all geared to allow each Scout to develop in the areas of Social, Physical, Intellectual, Character, Emotional & Spiritual growth according to their own abilities and particular interests.
Ventures work in small teams called Crews which vary from task to task. The Venture section is run by a small team of Ventures called the Venture Executive. Most of the planning and prep work for events and overnights is done by the Ventures themselves. They plan camps and trips (with advice from Scouters). They organise venues, travel, food, budgeting, cooking, equipment and activities. They will be invited to Group and Scout County planning sessions and perhaps get involved in national events and teams.
They learn about teamwork, about leadership and how to look after themselves. They also get to socialise and simply hang out with like-minded friends. It's all good.
The real adventure is in the outdoors – hill walks up mountains, water-based activities, mini-expeditions, camps & expeditions from one night to ten nights in length, community service projects, hostel stays, and sometimes overseas trips.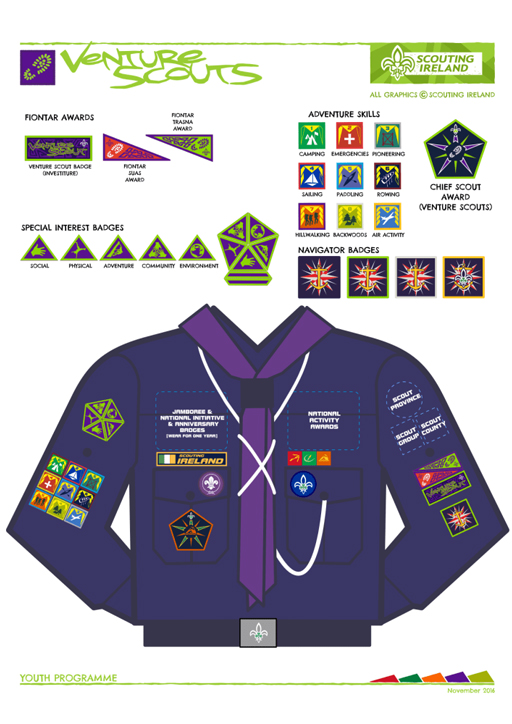 Visit Us
Scouts Den, Portrane Road, Donabate, County Dublin, K36 HO48
Committee:
Keith Williams
Group Scout Leader
Colin Fearn
Group Secretary
Philip Honer
Group Treasurer
Eamonn Willett
Quartermaster
Meeting Times
Beavers - Mon 7pm to 8pm
Cubs - Wed 7pm to 8.30pm
Scouts - Thurs 7.30pm to 9pm
Ventures - 1st Thurs of every month